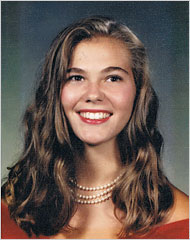 EVIL is a very strong word, one that should be used with greatest of care and reservation.
For EVIL in its true form and not one used by war-mongers as PR to justify their criminal Wars (i.e., War in Iraq),means knowingly taking steps which have lead and are leading to Death of large number of people.
50,000 Americans dying each year due to being denied health care is best example of EVIL
And this is exactly what the US Government has done by the so called health care system that it has put in place. To be exact in United States of America for most people to get health care they have to buy health insurance form for profit publicly traded health insurance companies, whose of course number 1 mandate is to maximize revenues, profits and thus share prices. To achieve their profit objectives these health care insurance companies can then drop someone's so called health insurance coverage when that person gets ill, under one excuse after another, such as he or she had a pre-existing condition, which amazingly means that this person needed health care at the time they signed up for health coverage! As if the job of a health care provider is anything but to provide health care to those who need it.
And once you are dropped from your health insurance due to a pre-existing condition,
then you will not be able to buy another health insurance coverage, because again you have a pre-existing condition! Which means you are effectively sentenced by US health care system to slow and painful DEATH.
So be to exact what we are talking about here is not the FACT that 50Mill Americans do not have health care, because they cannot afford the exorbitant health insurance related payments, from the premium, to the deductibles, to the co-pays, etc. or that if you loose your job you will loose your health care, as bad as these FACTS are, but what we are talking about as being true EVIL is that health insurance companies in US deny Americans health care because they are ill, because they need health care, which is what is called "pre-existing conditions", thus effectively sentencing countless Americans to slow and painful death. The estimates of how many Americans die each year due to being denied health care due to this "pre-existing conditions" is hard to come by, one conservative estimate puts it at 50,000 people per year, which report you can read here:
http://www.reuters.com/article/healthNews/idUSTRE58G6W520090918
This is really a low figure, because even if just 1% of the 50Mill Americans who do not have health insurance, become ill then he or she will not be able to even buy health insurance due to this "pre-existing conditions" clause, which means 500,000 Americans dying each year due to this "pre-existing conditions" clause that the US Government has allowed the heath care companies to build into their policies so as to maximize their profits. But again lets take the reported figure
of 50,000 Americans dying each year due to this "pre-existing conditions" clause. How sick, how EVIL is the Government, Media and Society that would create a so called health care system where the health insurance providers can DENY people health care because they are ill, all to maximize their profits and share prices???? That Government, Media and Society is the United States of America as NO other country on Earth has such a system or would allow such an EVIL to exist, for all European countries, Canada, Australia, in fact all developed nations and many developing nations not do they have such an evil aspect to their health care but they in fact Guarantee health care for all their citizens via one or another form of Universal Nationalized Health care that they have.
Putting a face to the 10s of 1000s Americans that are KILLED each year due to "pre-existing conditions" clause
To see that this is just not numbers, but real people that are being KILLED by this EVIL of health care system that leaves 50Mill American without health care and Millions of Americans not even able to buy health care due to this pre-existing condition bull, take the case of Nikki White which
you can read here
that appeared in an Article on New York Times September 12, 2009.
Nikki was a slim and athletic college graduate who had health insurance, had worked in health care and knew the system. But she had systemic lupus erythematosus, a chronic inflammatory disease that was diagnosed when she was 21 and gradually left her too sick to work. And once she lost her job, she lost her health insurance. In any other rich country, Nikki probably would have been fine, notes T. R. Reid in his important and powerful new book, "The Healing of America.� Some 80 percent of lupus patients in the United States live a normal life span. Under a doctor's care, lupus should be manageable. Indeed, if Nikki had been a felon, the problem could have been averted, because courts have ruled that prisoners are entitled to medical care.
As Mr. Reid recounts,
Nikki tried everything to get medical care, but no insurance company would accept someone with her pre-existing condition. She spent months painfully writing letters to anyone she thought might be able to help. She fought tenaciously for her life.
Finally, Nikki collapsed at her home in Tennessee and was rushed to a hospital emergency room, which was then required to treat her without payment until her condition stabilized. Since money was no longer an issue, the hospital performed 25 emergency surgeries on Nikki, and she spent six months in critical care. When Nikki showed up at the emergency room, she received the best of care, and the hospital spent hundreds of thousands of dollars on her, her step-father, Tony Deal, told me. "But that's not when she needed the care.� By then it was too late. In 2006, Nikki White died at age 32. "There will be another Nikki in America dying every half-hour....."
How EVIL, is the system that allows, and indeed finances, such a mass killing of its people! Just to MAXIMIZE the profits and share prices of the Big pharma & Big insurance so as to MAXIMIZE the money that the Wall Street gang can make!!!
Of course not all US Government & Media is behind this EVIL
Now to be exact, of course it is not the entire US government that is responsible and for this EVIL?
But the entire Republican party and many Democrats have been for this EVIL system, due the 100s of Billions of Dollars that the Big Insurance and Big Pharam have under their control to buy many members of the Congress either directly or indirectly via their control of vast parts of the US Media, from the Ultra Lunatic right-wing Media known as Talkradio, to Ultra right-wing Media such as Fix news, Wall Street Journal, Investors business daily, CNBC, to merely right-wing Media such as CNN, CBS, ABC, etc., with right-wing meaning their mandate is to lie and fabricate the news to benefit the Super rich (i.e., Big Insurance and Big Pharam, etc.) and literally damn be every body
else, American people included.
Why Should I care
If you are from USA, of course you should care because it could be you tomorrow, if not already today, where you will find yourself in the position that Nikki White found herself and therefor she was KILLED by our Government due to this travesty of health care system that we have in USA where you are denied health care, because you need health care (aka pre-existing condition), so a health care system whose mandate is not to provide the best health care to all, as it is in ALL developed nations of the Earth, but it is to maximize profits AND if that means killing you, so be it.
If you are from outside a USA, if you are from a civilized country, such as France, Canada, UK, Germany, Spain, Ukraine, etc. etc. you probably cannot even fathom how it is possible that a Government (Media) has put in place a heath care system that denies people of that country health coverage because they are ill or have had an illness, after all isn't that the exact purpose of a health care system, which is to provide people with health care! After all, in your countries by Law you have equal access to health care no matter if you are rich or poor or you have a Job or not, and then there is this EVIL country, called United States of America, where not only 50Mill have no health care because health insurance is too expensive, but Millions cannot even buy any form of health insurance because they already have an illness (aka pre-existing condition) and as a result this country effectively kills 50,000 of its people each year because they are not rich and have an illness.
So if this country is so EVIL, that it would put in place such a horrific (Murderous) health care system, that literally kills 50,000 of its people per year and it is 2009 and this system is still in place, which can only be possible by a massive and persistent lying about this horrific situation by the US Media, THEN what can be believed that comes out of US Media and Government?
That is IF the US Media and Government for years have lied that "We have the best health care system...", that Universal Nationalized Health Care system that they have in ALL European countries, Canada, etc. "leads to Europeans and Canadians wanting to come to US for their health care needs...", which LIES have resulted in this health care system that literally at least KILLS 50,000 Americans because they have an illness and they are not rich, then how can you believe anything that US Government and Media say about what is happening in Iraq, Afghanistan, etc. etc.!!!!