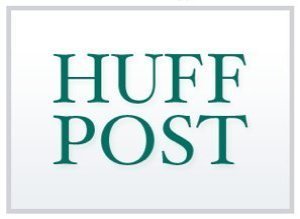 You probably heard the news that Huffington post has been purchased by AOL for $350Mill, the same AOL that was part of Time-Warner which Media out-let is/was part and parcel of the right-wing Media in US.
Setting the above news aside, Huffington post is best example of how the right-wing Kabal that is behind US Media being the right-wing lying machine that it is, controls the Media from the so called left to the right, creating illusions of there being a Liberal Media, when in fact that is not the case. To be exact up to the advent of the Internet, in those dark days before the Internet when the right-wing Kabal behind US Media had total control of all information they would get their Lunatic right-wing Media (i.e. Talkradio) to call the right-wing Media (i.e. ABC, CBS, New York Times, etc.) to be the Liberal Media thus completing an Ultimate Scam on American people that there was such as thing as Liberal Media -
More on this here
.
But with the advent of the Internet and the inevitable rise of such real Liberal Media sources as RealNewsPost.com they did what they do best, which is to create a fake Liberal Media sources such as HuffingtonPost.com
1st, what is Liberal Media? Liberal Media means a Media source that will report the News based on FACTS and not any hidden Agenda, wherever those FACTS may take us or point to.
2nd, Huffington post, at first glance seems like it is a real Liberal Media source, given that for example it has written many articles pro-Gay causes. But who said that Gay causes are Liberal causes since many Gays are Republicans too such as the
Log Cabin Republicans
or the fact that many of the right-wing Kabal members such as Koch brothers who have given Millions to defeat such Liberal causes such as Universal Nationalized Health Care have also given Millions to pass Gay causes such as passage of DADT. So bottom line just because Huffington post has been profusely pro Gay causes in their coverage that does not make them Liberal.
For example on the following Key issues Huffington post has been either silent or again reported pretty much the same as you read on the main stream (right-wing) Media:
1- On issue of health care: Huffington post wrote lots of articles in support of the health care reform bill that Obama/Dems passed, rather than writing that this bill is near Joke of a health care reform since it is neither Universal nor Nationalized, yet it mandates us to buy health care from the same for profit health care companies that have brought us the current bankrupting health care system. It did not write the MOST OBVIOUS FACTS that why don't we have a Not-for-profit Universal Nationalized Health Care system as they have in UK, Canada, Israel, in FACT all of the developed World, where every one gets health care, WITHOUT exception, for the Government being "entitled" to Tax them their entire lives as the Government in US is "entitled" to Tax us for our entire lives. It did not write that WHY are ALL Conservative parties, repeat Conservative parties, in Europe, Canada, Japan, etc. are 100% for their Universal Nationalized Health Care system? Because it SAVES, repeat SAVES, 50% on cost of health care while giving ALL the People health care for their obligations to pay Taxes through out their life. -
More on this here
.
And from these FACTS it did not draw the obvious conclusion that Obama and Democrats in the Government are to the far right of the Conservative parties in Europe, Canada, etc. and thus Republicans are complete Lunatics who are even to the right of the Democrats and then it did not ask the obvious question as to how can this be that Obama and Democrats are to the far right of the Conservative parties in Europe, Canada, etc.! -
More on this here
.
2- On issue of Deficits: Huffington post has reported lots of doom and gloom articles about how this US states is going bankrupt and how that US states is failing etc. doom and gloom news as you pretty much get from Fox (aka Fixed) news, but it has never, or rarely, reported the OBVIOUS steps that we can take to have a HUGE Surplus, as for example China has HUGE Surplus, rather than having HUGE Deficit as US Does, which OBVIOUS steps in summary are:

A- Pull the 200,000+ US Troops out of Europe, which costs the American Tax
payers at least $100Bill per year. And also stating the facts that
European Union is now much richer than the Americans Union, as evident by
how much more valuable Euro is to US Dollar, or that while most US Auto
makers went bankrupt not one European Auto maker went bankrupt, or simply
as per the FACT that the European Union 27 nation economy is $16T vs US
economy being $14T.


B- Cut the US Military budget to half of what it was during Reagan area.
After all the Soviet Union DOES NOT Exist anymore And Taliban has ZERO
Planes, Ships, Submarines, etc.


C- Provide American people with Universal nationalized health care as they
have in all Developed countries, since in all countries that have real
nationalized health care, health care is taking about 9% of the GDP
whereas in US with for profit health care, health care is taking a DEFICIT
BUSTING 18% of GDP.

etc. etc.
More on this here
.
3- On the issue of Israel: Huffington post has written little if any critical articles about Israel, from its occupation of Palestine to its near occupation of US Government via its massive lobbying sources. For example Huffington post has never written an article to post to the GLARING fact that while Republicans like Cantor (who is Jewish) say they will NOT help any US states because that would be "Socialism.." and "Big Government.." etc. non-sense they instantly approved Billions of Dollars for the State of Israel. I mean if Huffington post was really a Liberal Media, which means a FACT based Media, it would have surely written multiple articles about this glaring contradiction between Republicans, and many Democrats too, in them not helping the US States because "We cannot afford it..", "when you are in a Hole you need to stop digging", etc. non-sense that right-wingers say for not helping US states, while they instantly approve Billions of Dollars for the Israeli State. If Huffington post was truly a Liberal Media it would have surely written multiple articles about this total contradiction in Republicans supposed position to "STOP Spending.." when it comes to the US States and People but their immediate and NO question asked spending when it comes to the Israeli State. In FACT while Republicans & Obama and many Democrats too do not want to spend money on US states since 1976 US has spent one way or another $1.6-Trillion on the Israel State -
More on this here
- where is the reporting on these on Huffington post? So Huffington post has been as quite about these facts as the rest of the right-wing Media.
etc. etc.
As if the above examples are not enough to demonstrate that Huffington post is anything but a real Liberal Media source, consider the FACT that Huffington post
CENSORS
almost 90% of the Liberal comments that are posted there! Go ahead and try it for yourself and you will see this fact. So ask yourself what kind of a supposed Liberal Media source CENSORS 90% of the Liberal messages posted there? A Trojan horse, a Fake, of Liberal Media source, that is what.
Or for example consider this article on Huffingtonpost that basically argues that some Nuclear War is Ok:
http://www.huffingtonpost.com/2011/02/26/nuclear-war-global-warming_n_828496.html
which is the Wet dream of all War-mongers and Fear-mongers (aka Right-wing) Media.
And here are more examples of Huffington post being part of the right-wing War-mongering fear-mongering Wall Street based Media:
Where in Ukraine conflict Putin said:
"Russian President Vladimir Putin said Moscow reserves the right to use all means to protect Russians in Ukraine, but hopes Russia won't have to use force.'
And HP ran on its front page Head Line:
"Putin Warns the West"
when:
1st, The European Union Nations were not warned and they consider USA the War-monger and not Russia
2nd, What business has USA have to worry about Ukraine, when it does not worry about her own People