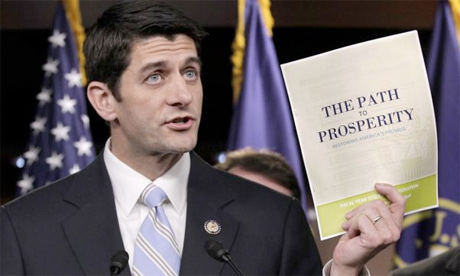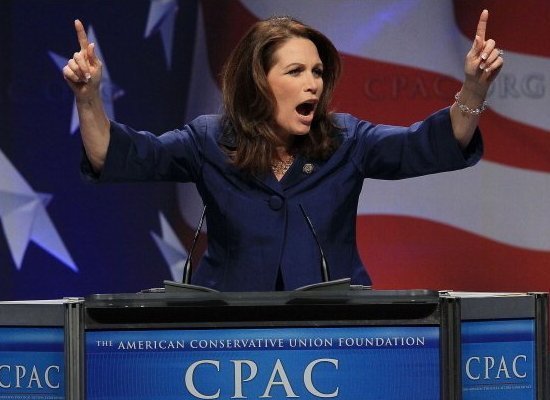 If Ryan, Romney, Rush, Bush, Fox News, etc. actually gave a SQUAT about Deficits, then they would be:
1- For Government run Universal Socialized health care (aka NHS), because in countries that have NHS, which is ALL European countries, Canada, Israel, in fact ALL Developed nations, they spend 50% LESS on health care while giving health care to ALL their People. And these FACTS are why ALL Conservative parties, repeat for Republican lunatics, ALL Conservative parties, in Europe, Canada, Israel, etc. are 100% for their NHS. In these FACTS you have your ABSOLUTE PROOF that Republican party and Wall Street owned Media, are engaged in an ULTIMATE Con Job on US. And that Obama Admin is little different for Obama Admin passed a health care reform that is anything but NHS. So NHS would cut Deficits by about $1-Trillion per Year, while give health care to ALL Americans for Taxes we ALREADY pay and Republican bastards & right-wing Media oppose NHS and on top of that they turn around and say that "we need to cut the Deficits"! This is TRUE EVIL.
2- Tax the Rich and Big corporations much more - 55% in EU countries for someone making over $250K vs 36% in US! At least Tax the Super Rich such as Romney at the same rate as the Middle class! Instead Ryan has proposed a budget that will result in Romney and other Wall Street Tycoons like him paying ZERO Taxes! -
WOW how Stupid does GOP thinks we are?
3- End the Afghan War that is costing $100 Billion+ per year, instead Republicans and Republicrats have committed (us the Tax payers) to another multi Trillion Dollar War in Middle East, for benefit of Israel again, this time against Iran as they spent $1-Trillion+ on Iraq War! -
4- Cut the Gargantuan US Military budget to be inline with the size our economy to World economy, and invest those SAVINGS in American People & Cities. Such as close most US bases outside of USA and bring those troops FINALLY home 60 years after end of World War II.
And Republicans rather that supporting the above Steps which would replace the Deficits in about 5 years with a HUGE Surplus, they oppose them all and on top of that the bastards turn around and say "we need to cut the Deficits", "Our Grand children will have to pay this Debt", "When you are in a Hole stop digging", etc. psycho babble! HOW MUCH proof does a person need that Republicans are playing an ultimate Con Job on US, that they really are the TRUE ENEMY within.
And again lets also state the fact that Obama Admin talked about some of the above Steps, but once in the office has actually taken NONE of them! So only thing that good can be said about Obama Dems is that they say the right things when running for the office. But once in they pretty much act like Republicans, which is server same Big Pharma, Big insurance, Big Banks, Military, Israel, etc. And that Republicans are such lunatics that they do not even say the right things and instead they cover their insanity by throwing one insane Con Job phrase after another, such as: "Government is the problem not the solution", "We have too much Debt & Deficits".
Congressional Progressive Caucus People's Budget
In fact another budget was introduced by the Congressional Progressive Caucus called People's Budget, here:
http://cpc.grijalva.house.gov/index.cfm?sectionid=70
which budget would lead to a Surplus in few years. Repeat the Progressive Caucus's People Budget would lead to an actual Surplus in few years vs the budget's proposed by Ryan or ObamaBush which would NOT even lead to a surplus in 20+ years. And which budget rather than giving less Social services to American people would give them More Social services, still a lot less than in other developed nations but more than now by having for example the Public option which is a tiny step toward NHS.
And most of the US Media barely covered this People's Budget proposal and instead engaged in their usual Scam that "Doom and gloom - entitlements", etc. non-sense... and covered the Ryan budget proposal exhaustively under the TOTAL LIE that they care about the Deficits when the Deficits in the US are 99% caused by the ideas, by the LIES, of the Republican, Republic-rats and the Wall Street gang behind them.
Here is a good Video about this issue by one of the rare Liberal Media courses in US
The Multi-Trillion Dollars Con Job
So given the above FACTS, that is we can rather quickly replace the current HUGE Deficits with HUGE Surpluses while giving American people much more Social services, such as essential Health Care for all, then WHY do the Republicans, Republic-rats and the right-wing Media are engaged in this fear-mongering about

"We are broke..."
"Deficits Deficits Deficits Deficits ..."?

Because this is the continuation of the Con Job that they have been playing on American people, for the last many decades, the purpose of which Con Job are:
1- To give American (middle class) people as little as possible for the Taxes that we pay,
2- To enable the Wall Street Gang and their Agents to get as rich as they can off the back of American middle class by NOT HAVING the Government (of the People by the People for the People) regulate what Big corporations can charge the People. Such as regulate Big Banks from charging criminal level interest rates of 20% and more on Credit Card balances when Fed funds rate are at near Zero, or regulate the Big Oil to operate off shore Oil safely, or have Universal nationalized health care, as they have in ALL Europeans countries, in fact in all developed nations, as a result of which health care would cost the American people (Nation) half of what it costs now while ALL Americans having health care for the Taxes that we (already) pay.
3- To have the Rich not pay more Taxes, as they do in Northern European countries and lets remind as a result of which they have MUCH BETTER economies and societies that US.
Now of course Republicans cannot come out and say that they are for the above objectives, so instead via their Wall Street gang members who control 98% of US Media, who are the beneficiary of the above Ultimate Con Job, they have come up with one lunatic non-sense after another to brain wash the uneducated masses to get away with the above Ultimate Con Job, such as:

1- "Government is the problem not the solution..."
2- "Government does not create Jobs..."
3- "People distrust the Government more than they dislike big business (aka Wall Street)"
4- "Government take over of the health care bad..."

And having exhausted the above line of the Con Job that the
"Government is the problem not the solution..." etc.
since any one with half a brain and an Internet connection can see that of course Government is one of the KEY SOLUTIONS to a better economy and a Society, and in fact by far the most powerful solution for better economies and Societies, as evident by the FACTS that:
1- When Republicans aka Wall Street gang needed help in 2008 they instantly turned to the Government to provide them with the $750-Bill TARP rescue
2- Of course Republicans favorite institution, that is the US Military is a 100% Government operated "Socialized" service
3- Countries where Government Taxes the Rich much more and provides key essential services such as Health Care, higher Education, etc., from Germany to Norway to China to Japan, etc. have much better economies than US from near FULL Employment to little or NO Deficits.
etc. etc.
Then Republicans, Republic-rats and the right-wing lying Media, in serving the right-wing Kabal, the Wall Street gang, that is the beneficiary of this Con Job came up with this new narrative to carry the above Con Job, which this new narrative is:

"We are broke...", "Deficits Deficits Deficits Deficits ..."

And again for the same Con Job purpose Which is to get the American people Not to ask for and Not be given Value for the Taxes that we pay and instead have these Trillions of Dollars of value go to the Super Rich and the Wall Street gang that control most of the US Media.
Vast part of the US Media is on this Con Job
So given the FACT that we can take Steps which would quickly convert the HUGE Deficits in US into HUGE Surpluses, which steps other countries are already taking as a result of which they have HUGE Surpluses, such as China, AND Republicans oppose all of these steps AND US Media are not calling Republicans to be lunatics for opposing these steps, and in fact vast parts of US Media are saying the most amazing LIES about these steps such as that piece of trash Wall Street Journal having written Millions of articles against NHS, you have to face the fact that vast part of the US Media are on this Con Job.
For another example take this other psycho babble that comes from Republicans & right-wing Media:
"entitlements such as Medicare are costing too much and we are going bankrupt due to these entitlements ..."
and they actually state as the solution, such as the Ryan budget plan to "Privatize Medicare..."
And the so called reporter on CNN, ABC, CBS, NBC, etc. Wall Street owned Media outlets, does not turn around and say:
"Are you freaking insane or do you think we are brain dead or do you think people do not have Internet connection so that they can bypass your psychotic LIES? Because if you are actually worried about health care costing too much then you would be supporting Government run Socialized Health care ("NHS"), as they have in ALL European countries, Canada, in fact in ALL developed nations, including your beloved Israel, because in all countries that have NHS, beside all their people having health care, they spend 50% LESS, not MORE, but 50% LESS, on health care. Instead you Republican (bastards) are opposing NHS and are supporting the same Wall Street run health care system that is KILLING at least 50,000+ Americans each year due to pre-existing Condition alone AND on top of that resulting in health care costing US a DEFICIT BUSTING 18% of GDP"
Instead the reporter on ABC, CBS, CNN, etc. lying right-wing machines, set aside such total lying machines as Fox, CNBC, etc. will say something like:
"Yes unless we control the entitlements how can we hope to reduce our HUGE Deficits.."
Rather than saying: Which "entitlements" are you talking about????
1- Government being "entitled" to Tax us during our entire life,
2- Europe being "entitled" to receive $100-Bill per yer from American Tax payers due to 200,000 US troops in Europe
3- South Korea being "entitled" to receive $25-Bill per yer from American Tax payers due to 50,000 US troops in Europe
4- Israel being "entitled" to receive Billions of Dollars per yer from American Tax payers
5- OR, American People being "entitled" to receive value for the Taxes we pay to the Government for our entire lives?
Of course Republicans and the right-wing (lying) Media by "entitlements" mean American Tax payer expecting to get some value for the Taxes that we pay and NOT the Government being "entitled" to Tax us for our entire lives. And that is the HEART of the Con Job that Republicans, Republicrats and the right-wing Media have been playing on US, and amazingly continue to play it still in the Internet age where and when we can expose their dastardly LIES, as we are doing here.
---
Reference Sources:
(0) Countries with Universal Nationalized Health Care spend half as much as US on health care while ALL their people have health care:
http://en.wikipedia.org/wiki/Health_care_systems
(1) China to spend $123 billion next year to provide universal medical service to its 1.3 billion citizens:
http://www.cnbc.com/id/40698454/comid/1/cache/584#comments_top
(2) Iraq and Afghanistan Wars - the Three trillion Dollar wars:
http://www.timesonline.co.uk/tol/comment/columnists/guest_contributors/article3419840.ece
(3) Real US Military budget is $1.2-Trillion and NOT the Gargantuan reported level of $700-Bill:
http://www.huffingtonpost.com/christopher-hellman/national-security-budget_b_829676.html
(4) Wall Street Journal, best (or worst) example of what a right-wing lying machine vast part of US Media are:
http://www.realnewspost.com/sa.php?a=34031
(5) A great example of what a lying machine Wall Street Journal is:
http://www.huffingtonpost.com/jeffrey-sachs/how-the-wall-street-journ_b_851285.html
(6) Health Insurers Making Record Profits as Many Postpone Care
http://www.nytimes.com/2011/05/14/business/14health.html?_r=1
(7) Under the "Ryan plan" Mitt Romney would pay zero taxes
http://www.tnr.com/blog/plank/106046/why-ryan-makes-romneys-tax-problem-even-worse
---
Another good Video by John Stewart showing what an Idiot making machine US Media are, when they are not engaging in right-wing LIES., Who gives a SQUAT that Ryan Catches Cat Fish by his hand, or has a grueling fitness work out routine, etc.