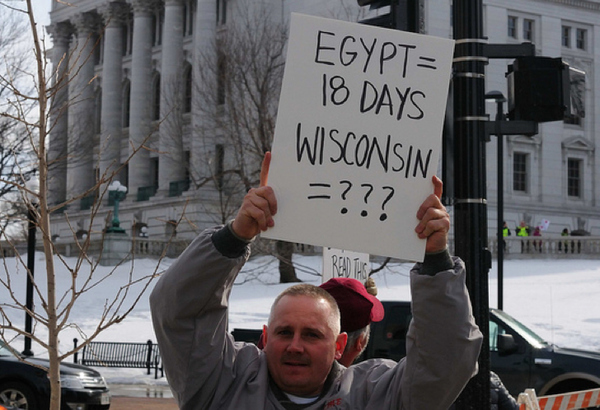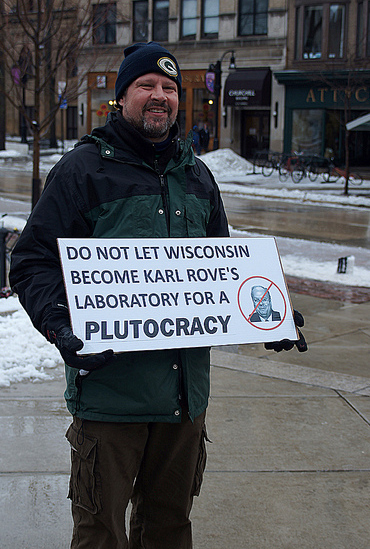 Below are Steps that would cut the US deficit by $15-Trillion, and Republicans oppose ALL! Proving BEYOND a SHADOW of a DOUBT what Lunatics, what TRUE ENEMY withing they are. And which Steps although Obama Admin somewhat talked about, they actually taken none, proving what HOAX they are.
1- Adopt Government run Universal nationalized health care (NHS), as they have in all Developed countries, since in all countries that have NHS, which is ALL developed Nations on Earth, including Israel the BELOVED Nation of Republican lunatics, they give health care to ALL their People while spend 50% LESS, not more, but 50% LESS, on health care than US which does not have NHS. This means by switching to NHS we would cut the Deficits by about $1-Trillion per Year while giving health care to all American people!
Now lets pause here and just think what Con Job the Media has been playing US, what a LYING machine it is that it does not state the above ABSOLUTE FACT which would be instant proof of what lunatics Republicans are for opposing NHS, what HOAX Dems are whom did not even propose NHS.
2- Cancel the Bush Tax cuts for the wealthiest top 1%, this will save almost $1-Trillion over 10 years.
3- Have the Super rich, aka Romney Class, who pay about 14% on their Multi Million incomes pay at least the same 32% rate as Middle class.
4- End the Afghanistan Wars. This will save us $2-Trillion over the next 10 years. And DO NOT start a new War for Israel.
5- Cut the US Military budget to half of what it was during Reagan area. After all the Soviet Union DOES NOT Exist anymore And Taliban has ZERO Planes, ZERO Ships, ZERO Submarines, ZERO etc. real Weapons. So this means cutting the US Military budget to $200Bill per year. This will save us $5-Trillion over the next 10 years, at least. And keep in mind that even after cutting US Military budget down to $200Bill, it will STILL be the largest Military budget in the World BY FAR. That is how crazy Gargantuan US Military budget is. FOR EXAMPLE close the US Military bases in Europe, Japan, South Korea, etc.. This will SAVE the American Tax payer at least $100Bill per year. After all European Union is now MUCH RICHER than the American Union (aka USA) as you can see from Euro being much more valuable than US Dollar, all Europeans having Universal Nationalized health care, or simply as per the FACT that EU 27 nation economy is $16-Trillion vs US economy being $14-T, etc.
More on this here
6- Send NO more Billions in various aids to Israel and instead send these Billions to US states such as Wisconsin that claim "they are broke". After all Israeli people are MUCH RICHER than American people given the FACTS that ALL Israeli people get health care for free, free for Taxes they pay, because they have Universal nationalized health care, whereas 50Mill+ Americans do not have health care or that typical American family of 4 has to pay $15,000 per year for health care if they are self employed or is asked to contribute more and more toward their health care. Or the FACT that avg House prices in Israel are much higher than avg Houses in US or that unemployment in Israel is 4.2% vs 9.6% in US, etc.
etc.
And what Steps do Republicans and right-wing Media suggest for cutting the Deficits? They suggest cutting the modest $60K per year salary of Teachers, Union Workers, or the pathetic $1500 per month Social Security of retires, etc.! What further proof do you need that GOP is all about a Con Job on you!
Also note that Obama/Dems have not implemented any one of the above Steps either, although they campaigned on some of them. But once in office they did pretty much as Republicans -
more on this here
.
You want to see what lunatics Republicans are, and how right-wing US Media is?
And how there is little real difference between Republicans and many Democrats too.
Then ask them and those who say that they are "Worried about the Deficits and the Debt bomb, etc...." Why are we spending 100 Billion Dollars of American Tax payers money to base 100,000 US troops in Germany Italy, Spain, Greece, UK, Turkey, Romania, etc. European country? Given the FACT that Europeans are much richer than Americans now, as evident by how much more valuable Euro is to US Dollar, or that while most US Auto makers went bankrupt not one European Auto maker went bankrupt, or simply as per the FACT that the European Union 27 nation economy alone is now BIGGER in size than the US economy, etc. So then if Europeans really felt any threat from anyone they would just spend more of their money on their defense rather than have their most generous of social services, from Universal Nationalized health care in ALL European countries, to 8 weeks paid vacations, etc. and making other investments in their People and Cities such as High Speed Train connecting almost all European cities, Renewable Energy projects such as the 400 Billion Euro DesertTec project detailed below, etc.
Or ask the Republican lunatics and our right-wing (LYING) Media, Why has our Military budget doubled since Reagan area? Should it not have been halved since Reagan area since the Soviet threat has disappeared and Russia has cut its Military budget down to $20Bill per year. And if they mention "Terrorist Taliban Alqaeda..." then bring to their attention that:
How many Tanks does Alqaeda have? ZERO.
How many Fighter Planes does Alqaeda have? ZERO.
How many Ships does Alqaeda have? ZERO.
How many Missiles does Alqaeda have? ZERO.
How many Helicopters does Alqaeda have? ZERO.
How many Submarines does Alqaeda have? ZERO.
How many Naval basis does Taliban or Alqaeda have? ZERO.
How many Air Force basis does Taliban or Alqaeda have? ZERO.
etc. etc. ZEROS are the arsenal (the threat) from Taliban or Alqaeda.
Indicating that the fear we need to have from Alqaeda should in fact be near ZERO. So we can easily crush Alqaeda with a Military budget 50% of what it was during Regan area, the height of Cold War, which means a Military budget of about $200Bill, which is still LARGER than the Military budget of Russia & China combined to the Power of 2!!!!
How to create 10Mill high paying Jobs?
So from the above SAVINGS we can eliminate the current deficit of the US Government in 5 years and have substantial surpluses. So then take $1Trillion per year of these SAVINGS and invest that in such areas as:
1- Renewable energy
2- High Speed trains
3- Smart Grid
4- Plug-in Hybrids
etc.
which will easily create 10Mill+ high paying Jobs in US. On that note, in Europe (Germany) they just signed a 400Bill Euro deal to generate Renewable (Solar) energy from solar plants in North Africa, called
DesertTec
*, to provide at least 25% of European energy by 2025 from Solar. Or they already have high speed trains such as TGV in France and building many more like TGV so that their people can travel in lap of luxury center city to center city powered by electricity which is generated from Renewable energy sources.
So you see we can eliminate our deficit in NO time, we can create many Millions of high paying Jobs in US, IF YOU/WE just WAKE UP to the
Con Job that the Republican party
and
our right-wing Media
have been playing on American People and as a result instead of wasting our money (Taxes) on Unnecessary Wars and a Gargantuan Military invest it in our people and cities as Europeans do. For if we do not US is on the path of becoming a 3rd World (dirt poor) country compared to Europe as evident by:
1- Euro being so much more valuable than US Dollar
2- Avg homes in Europe being much more valuable than avg homes in US and not falling in 99% of Europe,
3- European Auto makers doing fine while most US ones went bankruptcy,
etc. etc.
---
Related Sources:
(1) Data source showing that having higher marginal Tax rates on 2% Top earners means better economies:
http://www.truthandpolitics.org/top-rates.php
(2) 100s of Billions literally lost by Republicans (US Military) in Iraq:
http://www.vanityfair.com/politics/features/2007/10/iraq_billions200710
(3) The real US Military budget is $1.2-Trillion and NOT even the reported Gargantuan Military budget of $700-Bill:
There is a great article & book here detailing how the real US Military budget is more like $1.2-Trillion:
http://www.huffingtonpost.com/christopher-hellman/national-security-budget_b_829676.html
(4) List of one Dozen Defense companies that together get at least $200-Billion per year from US Government, talk about Socialism to enrich the Military Industrial Complex:
http://www.cnbc.com/id/42494839?slide=1
(5)
Are republican Lunatics?
It is actually worst.
(6) GE reported $14.2Bill in Profit in 2010 yet paid ZERO in Taxes, and at the same time Republicans claim that the reason Big corporations in US are not creating Jobs is because of the 35% Corporate Tax in this country and that HOAX Democrat Obama named the CEO of same GE as the person in charge of Job creation effort which hypocrisy you can all see very well in this Video
-----------------------------------------------------------------------------
Updated with new Info on Mar/29/2011