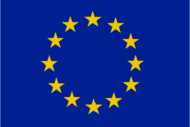 Doubtless you have been reading/hearing lots of news from US Media about Europe, Greece & Euro. And as usual most of it are either lies, or twisted by the right-wing Media in US to suit their agendas.
Euro debt crisis is mainly US right-wing Media LIES
"Europe Debt crisis" are mainly US right-wing Media LIES and non-sense. They are meant to enable the Republican lunatics and right-wing Media to then say:
"See European Socialism is leading to failure"
etc. psycho babble.
When the FACTs are EXACTLY OPPOSITE. That is because Europeans have more sensible amount of Socialized services, such as Socialized health care and College Education, just as USA has Socialized Military, Fire Dept, etc., it is because of these additional sensible Socialized services that European economies as a whole are doing much better than US economy and will continue to do so. Because by operating these essential services, such as Health Care, on Socialized basis, Europeans all get this essential service while spending HALF as much as USA spends on these services, repeat HALF as much, NOT MORE. Which FACTS are why all Conservative parties, repeat the Conservative parties, in UK, France, Germany, Canada, Israel, etc. are ALL 100% for their Universal Socialized health care systems.
Which FACTS you can also see proven by Euro. For if there was an OUNCE of Truth to "Euro Debt Crisis" then Euro would be less than US Dollar.
But instead Euro has gained a MIGHTY, KINGLY, LORDLY 30% vs US Dollar since its introduction in year 2000 at 1 to 1 to US Dollar, even though it is a deeply flawed currency and that is why it has lost value vs currency of all other developed Nations.
So How much longer does Euro have to be MUCH MORE VALUABLE than US Dollar for Americans to realize that "Euro debt crisis" is non-sense and that US is suffering from Republican lunatics, HOAX Democrats and above all a right-wing lying Media/Cabal and that is why Europeans have fundamental advantages over US, such as:
1- All Europeans, like Israel the beloved Nation of right-wing Media/Cabal, operate health care on Universal Socialized basis. So while all Europeans have health care they spend 50% LESS than what US spends on health care, which means LESS Taxes/Debt in this regard
2- European Governments do not waste their people's money on Unnecessary Wars (Iraq War, etc.) or on a Gargantuan Military such as US having more than 200,000 Troops in Europe at cost of $100-Bill/Year to US Tax Payers
3- Europeans have many more regulation on their Wall Street (aka Super Rich) for the benefit of their Main Street
4- Europeans have many more Socialized services, which means get much more Value for our Taxes, compared to Americans, such as:
we can go to University practically for FREE, compare this to US where a simple BS degree can cost you an INSANE $100,000+ and more saddling you with debt for years to come even if you get a good Job.
Euro debt is mainly good debt
More to the point: The Debt that Europeans have is MAINLY very good Debt since it is put into good use, it is used to invest in European people and cities from providing them with FREE health care for Taxes they pay, to providing them with FREE College education for Taxes they pay to giving them modern Transportation systems such as High speed Trains in Germany, France as a result of which public transportation they depend much less on polluting Middle Eastern Oil since these are electric powered. However most of US Debt is bad debt since it is wasted on unnecessary Wars and a Gargantuan Military. Which FACTS you can instantly see proven by Euro being MUCH MORE valuable than US Dollar which means the World is telling you with their money that they much rather keep their money in Europe because European economies are going to do much better than US because Europeans are investing their Debt & Taxes much more in their people.
Some FACTS first
Now are there some economic problems in some European countries? Yes, there is. But these problems pale in comparison to the fundamental problems of US as summarized above or you can read about in more detail below.
1st, economic problems in Europe were caused by near collapse of US economy in 2008
What economic problems Europe is having, is primarily the result of and was initiated by the near collapse of US economy in 2008 and 2009. For 2 reasons: 1st, on a very basic level many European investors, whether private or banks, lost 100s of Billions of Dollars in their US investment, whether from collapse of Lehman Brothers, to total fraud of Madoff, to their investment in US real estate, etc. etc. 2nd, people and businesses in Europe finally saw what a hoax, what a lie, what lunatics, Republican in US were which ideas had influenced much of their decision making in Europe.
2nd, Problems with Greece
Now is Greece having some problems? Yes, but they are not at all what the right-wing LYING Media is US telling you, they are due to:
I- Greece's main industry is tourism, and the beaches and sites in Turkey, which is next to Greece, are just as nice as they are in Greece, so with the stronger Euro Europeans have been by and large by passing Greece and going to Turkey who does not currently use Euro so its currency is much cheaper in relation to Euro. As a result this has devastated Greece's main source of income.
2- Greeks do not pay their Taxes. In fact in Greece it was considered the national past time to not pay your Taxes and you were considered to be a dork if you paid your full Taxes. And the Government had turned a blind eye to this systematic dodging of the Taxes by the population. For example whereas Athens harbor is filled to the rim with Multi-Million Dollar Yachts, as are all the other beautiful beaches in Greece, last year something like 1000 people in entire Greece declared an income of greater than 100,000 Euro!
3rd, If it wasn't because of Universal Nationalized health care things would be much worst in Europe
One of the amazing things, but very typical, by products of the debt problems in Greece has been for the right-wing US Media to state that:
"Look how bankrupt Greece is due to their generous social services such as Universal Nationalized health care..."
Which is utter complete non-sense, but again totally typical of right-wing US Media that it twists any events in support of its position that "Government run health care is bad..." and leads to bankruptcy when the EXACT OPPOSITE is the case here and the lesson to draw from the financial difficulties in Greece. That is IF Greece did not have not for profit Universal Nationalized health care as they have in Germany, UK, France, etc. then Greece debt and deficits would have been much worst than they are now. After all just think about it: health care in Greece, as in all European countries, is taking about 9% of their GDP while every person has health care and NO Greek or European is going bankrupt due to health care costs, while in US that does not have Universal Nationalized health care, health care is taking a back breaking 18% of the GDP and 2Mill+ Americans go bankrupt each year due to health care costs.
With the above said, European union economies, of which Greece is a very small part of, are doing and will continue to do MUCH BETTER than American Union (USA) economies, as evident by:
1- Euro being MUCH MORE valuable than the US Dollar
2- Avg homes in Europe being much more valuable than avg homes in US and not falling in 99% of Europe
3- NO banks having failed in Europe except those that bought US mortgage backed securities or securities issued by Lehman Brothers or deposits made with Madoff's, etc. US misery.
4- US Auto makers went bankrupt, laying off 10s of 1000s of people, while European Auto makers did not.
5- Most of the top 20 cities in the World are in Europe and NOT ONE of them is in US, more on this below.
etc. etc.
WHY?
Because Europeans are not suffering from a party of Lunatics as US is with the Republican party and
even more to the point
, Europe is not suffering from a right-wing (aka LYING, war-mongering, fear-mongering) Media as US is with such lying machines as Fixed news, Talkradio, Wall Street Journal, CNBC, Forbes, etc. etc., as a result of which:
1- European Governments invest much more of their People's money (Taxes) in their people and cities via such things as Universal nationalized health care, Universal education to Ubiquitous (electric powered) public transportation etc.
2- European Governments do not waste their people's money on Unnecessary Wars (Iraq War, Vietnam War, etc.) or on a Gargantuan Military
So Euro is KING and will continue to be KING, will continue to be MUCH MORE valuable to the US Dollar, as long as the above problems (FACTS) with US exist
Another way to see that European economies are doing great compared to US: top 20 cities
There are other tangible yet not so mathematical ways of seeing the European economies are doing much better than US, that is look at the list of top 20 cities in the World, which you can see here:
http://www.citymayors.com/features/quality_survey.html
or here:
http://www.businessweek.com/interactive_reports/livable_cities_worldwide.html
If you look at the list of the top 20 cities in the World, you will see that 80% are in Europe, and NOT ONE,
not even a measly ONE of the top 20 cities in the World is from USA
. And ALL the top 20 cities in the are in countries that have Universal Nationalized Health care, what the Republican lunatics and the right-wing Media in US call "Socialism..." and what the Democrats did not even propose set aside pass.
Or look the cars that the Super Rich, such as Romney, in US drive: they are almost all European made cars, from Mercedes Benz, to BMW, to Porsche, etc.
Or look at where the Rich in US go for their vacations and 2nd homes, they go to Europe as per Murdoch, Forbes, Soros, etc. having Multiple Homes in Europe and would NOT be caught dead in a place like Iowa, Nebraska, Alabama, Georgia, Tennessee, Mississippi, Missouri, etc. God forsaken places that Vote GOP. Made "God forsaken" because the same GOP that these buffoons in Middle of America have been Voting for have made NO investment in their People, Cities & States and instead have WASTED their money (their Taxes) on one War after another War after another War that mainly benefit Israel and not the American people. -
more here
.
Update: Feb/25/2012 - Euro is up again vs US Dollar now to a MIGHTY 34% more valuable
So what happened to "Euro is going to Crash because Europeans have generous Socialized services..." that US Media was running during most of last year and Republican lunatics were referring to in their Con Job that "We need to cut the Spending and Deficits or we are going to end up like Greece (Europe)"?
So you see EXACTLY as what we told you would happen is happening, that is we told you Euro WILL BE a MIGHTY % more than US Dollar because Europeans are NOT suffering from Republican lunatics and worse a right-wing lying Media/Cabal and that is EXACTLY what has happened as per Euro now being a MIGHTY, KINGLY 34% more valuable than US Dollar even though Euro is a deeply flawed currency since it is a currency of a Monetary union without a Fiscal union to back it.
So even though Euro is a deeply flawed currency, because Europeans have sensibly more socialized services such as all Europeans have universal socialized health care, and because Europeans do not waste their money on Unnecessary Wars or a Gargantuan Military is why Euro is and will continue to be KING to US Dollar.
---
(1) Euro US Dollar exchange rates since the intro of the Euro, showing Euro was introduced at actually slightly less than 1 to 1 to US Dollar
http://www.taxfreegold.co.uk/2000forexrates.html
(2) Cost of health care in European countries with Socialized health care vs US showing that while ALL Europeans have health care they spend 50% LESS on health care compared to US that has for profit Wall Street run health care
http://en.wikipedia.org/wiki/Health_care_system
(3) Margaret Thatchers Conservative party is 100% for their Universal nationalized single payer health care
http://www.conservatives.com/Policy/Where_we_stand/Health.aspx
(4) Bastards have NO Shame: that is Same Wall Street Journal that rails against Social Services that Europeans have, calling them Socialism & will bankrupt US, lists as the Happiest Countries in the World almost ALL European Countries
http://247wallst.com/special-report/2014/05/05/the-happiest-countries-in-the-world-5/2/